"Bay Area counties take scattershot approach to vaccinating homeless people against COVID-19", March 13, 2021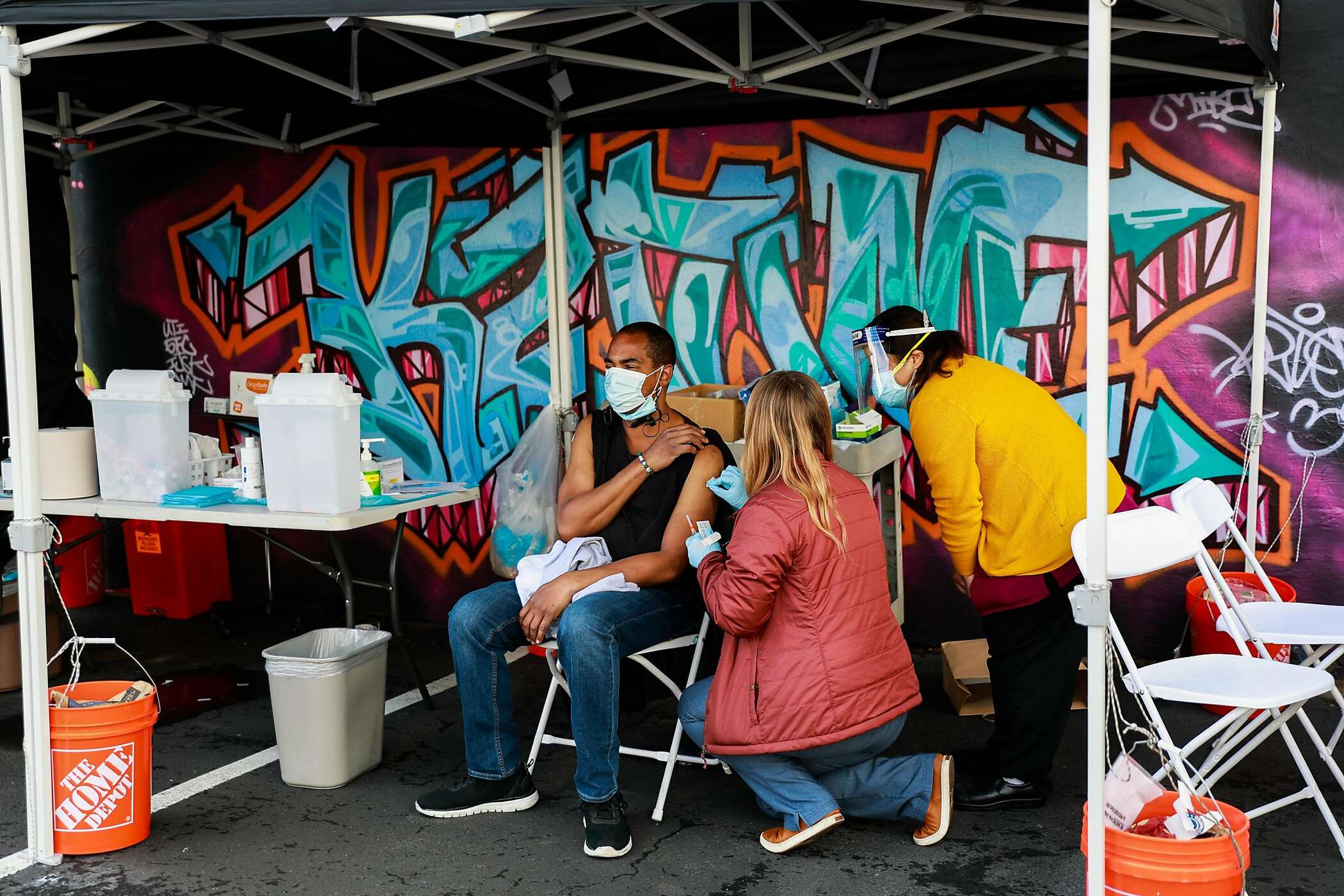 SF Chronicle | Shwanika Narayan
Several people who received a single-dose vaccine Thursday at People's Park said they felt relieved to be fully vaccinated.
On a chilly Thursday morning, Marcus Lowe sat on a chair contemplating his plans for the day after getting his second Moderna shot at Oakland's Trust Health Center.
"I think I'm just going to rest with some aspirin and Tiger Balm," said Lowe, 61, who lives alone in transitional housing in the city.
Lowe was one of 15 shelter residents and unhoused people lined up at 10 a.m. to receive COVID-19 vaccines at the clinic for underserved people. Organizers of the vaccination site, set up in a parking lot behind the clinic, expected more than 50 people that morning, after Alameda County expanded vaccine access to the broader homeless population on March 5.
Lowe said he was lucky to hear about the vaccination site. Despite accumulating financial woes from an onslaught of medical issues during the pandemic, he still had a working cellphone and could be reached by his doctors, who reminded him of his appointment that day, he said.
At least three Bay Area counties — Alameda, Contra Costa and >> read more